WELCOME TO MCGHIN'S
SOUTHERN PIT BAR-B-QUE, INC.!
Welcome to the official website of McGhin's Southern Pit Bar-B-Que, Inc. in Griffin, GA. Come on into McGhin's and experience some of the best-tasting food you will ever put in your mouth, all slow-smoked with tender loving care, using our secret family recipes.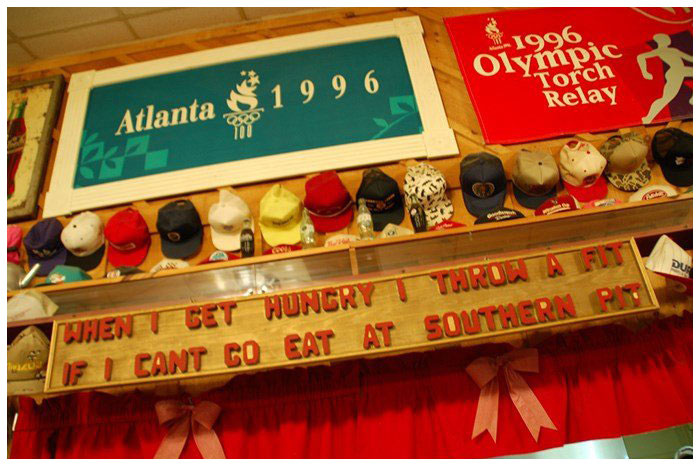 We also offer catering for your next event!
Click here to download a printable copy of our menu.
So, now that you've tasted the rest, come taste the best! Bring the kids to see the train!
Check out our merchandise for in-store purchase!
Hours Of Operation
Wednesday and Thursday:
11:00 AM to 8:00 PM
Friday and Saturday:
11:00 AM to 9:00 PM


Holiday Hours

We will be closed:
Saturday, July 4, 2020
Thursday, November 26, 2020
We will be open on:
Christmas Eve, Thursday 12/24/20, from 11:00am to 4:00pm.
We will be closed Friday, 12/25/20, through Friday, 1/1/21.
We will reopen for business on Saturday, 1/2/21.